Did the roof on your commercial property just spring a leak, or are you interested in ripping the old roof off your business and replacing it with a new one? The experts at CK Roofing & Construction Inc. would be happy to help with all your commercial roofing needs. We repair or replace flat roofing on commercial buildings and set you up with rubber roofing that will last for a long time and keep your business safe.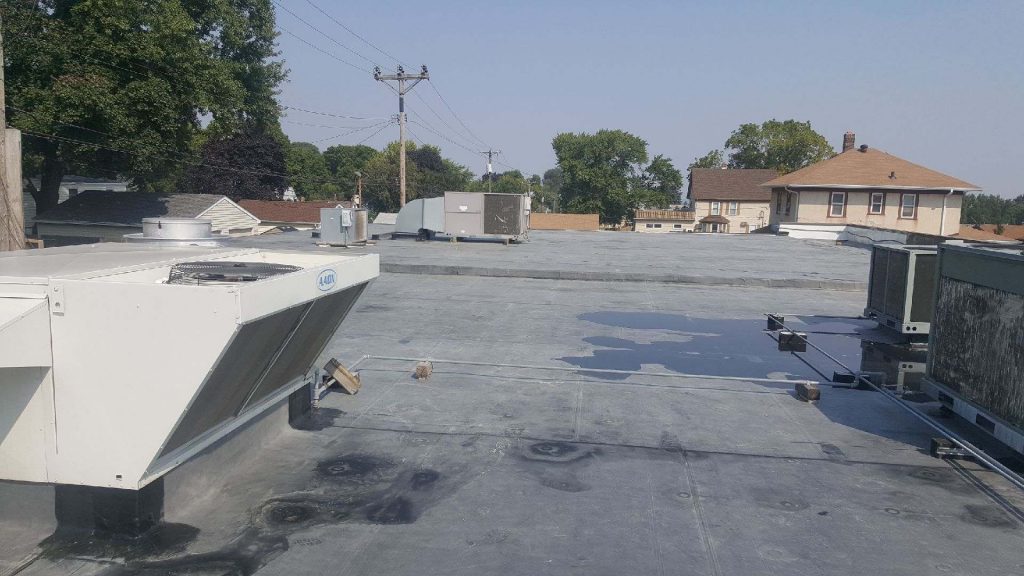 CK Roofing & Construction Inc. specializes in installing rubber roofing on commercial buildings. Rubber roofing is far superior to traditional shingles and is ideal for any business owner who wants to replace their current flat roofing. Rubber commercial roofing is known to be durable, and it requires very little maintenance once it's put into place. It's also very easy to install rubber roofing on a commercial building, and it doesn't have any seams in it, which will ensure it holds up under the harshest of weather conditions.
Armed with more than 10 years of experience in the roofing industry, CK Roofing & Construction Inc. understands how important commercial roofing is to those who own commercial buildings. If there is ever an issue with flat roofing on a business, it could force the business to close down for a few days and cost it quite a bit of money. It's why it's essential for you to repair problems with commercial roofing or replace it right away. We can provide you with a quote on rubber roofing and talk to you more about how it could benefit your business in a big way.
Call us at 651-983-1138 to find out more about the commercial roofing products and services you can obtain from CK Roofing & Construction Inc.
Contact Us Today