Professional Roofing Contractors in Hayward, WI
At CK Roofing & Construction, we are proud to be one of Hayward, WI's leading roofing contractor, offering a comprehensive range of services tailored to meet your needs. With a track record of quality, reliability, and unparalleled customer service, we ensure you have a sturdy and long-lasting roof.
Commercial Roofing Installation and Repair
From small businesses to large corporations, our team of experts offers the highest quality of commercial roofing installation and repair services in Hayward, WI. We understand that time is of the essence when it comes to your business, which is why we're dedicated to providing efficient services without compromising on quality.
Residential Roofing Installation and Repair
At CK Roofing & Construction, we bring our passion for excellent craftsmanship to every residential roofing project we take on. Whether you need a new roof for your home or require repairs on your existing one, we're happy to help. Our team prioritizes the comfort and satisfaction of our clients, delivering services that protect your home, enhance its exterior appearance, and ensure the safety of your loved ones.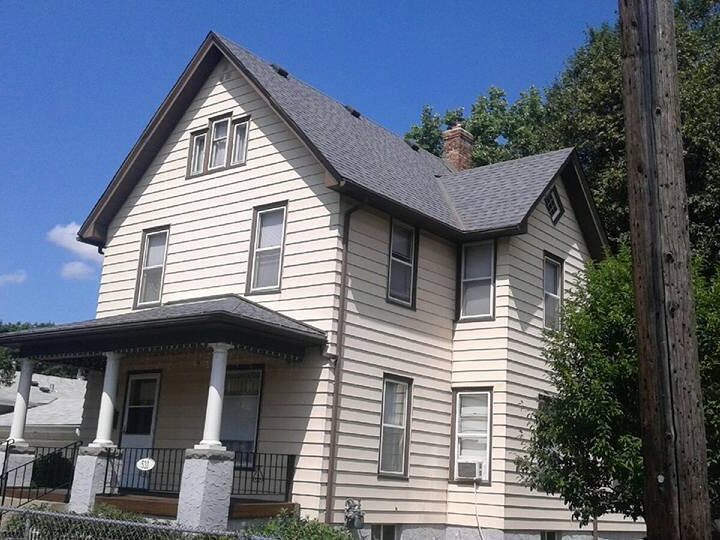 Siding Installation and Repair
We also specialize in aluminum siding installation and repair, improving the aesthetic appeal and structural integrity of your property. Our team of professionals is skilled at installing a variety of siding materials that not only enhance your home's curb appeal, but also protect it from the harsh weather elements we often experience here in Hayward.
Additional Services We Offer in Hayward, WI
Storm Damage Insurance Claims: We'll work with your insurance company to ensure you receive proper care when filing storm damage insurance claims, making the process as easy and stress-free as possible.
Gutter Installations and Repairs: Our team is skilled at installing and repairing gutters to ensure the proper drainage of water from your property, protecting it from potential damage.
Window Installation: Upgrade your property with our top-quality window installation service. We offer a range of stylish and energy-efficient windows designed to enhance the look and feel of your home.
Roof Snow Removal: We provide timely roof snow removal services to prevent any structural damage to your roof during the harsh Wisconsin winters.
Ice Dam/Steaming: To combat the extreme winter conditions in Hayward, we offer professional ice dam removal services, including steaming, to protect your roof and gutters from damage.
At CK Roofing & Construction, we bring our expertise, dedication, and a commitment to customer satisfaction to every project we undertake. No matter the size of the project, we strive to provide the best roofing solutions to our clients in Hayward, WI. Contact us today to receive a free quote and experience the difference of working with the best in the business.